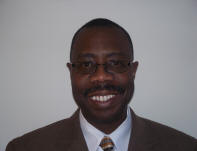 James Chester has over twenty years experience in helping clients create advance information technology and voice and data network solutions. He spent seventeen years with AT&T designing and deploying global telecommunications networks for fortune 500 clients.
James spent seven years at Delta Technology implementing advance network management systems and creating a state of the art network operations center supporting Delta Air Lines.
James served for six years with an Atlanta based mechanical and electrical engineering firm as Vice President of marketing and became President of their Information Technology company.
James A. Chester
President and CEO
Copyright © 2009 - 2010 Chester Consulting Group, LLC design by Alpha Studios